09.04.2020
Vote Now To Win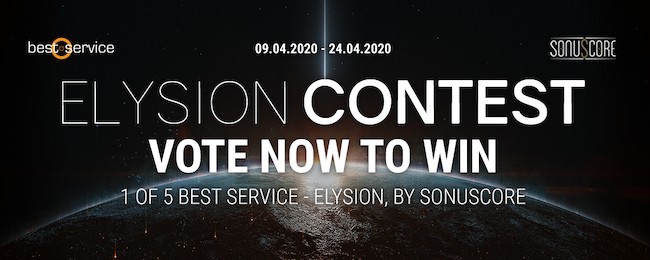 ELYSION CONTEST - VOTE NOW TO WIN
Thank you for 450 submissions! Sonuscore's team of composers listened to all compositions and select the 10 finalists whose works are now subject to the public voting! Vote for your favorite composition and the chance to win one out of 5 Best Service - Elysion, by Sonuscore.
The winners of the voting will be announced on Monday, April 27th.
TO STAY IN THE LOOP
Follow us on:
FACEBOOK - INSTAGRAM - TWITTER - YOUTUBE - NEWSLETTER

Browser not supported
Please use a browser which supports .mp3 files.