Confidence and peace of mind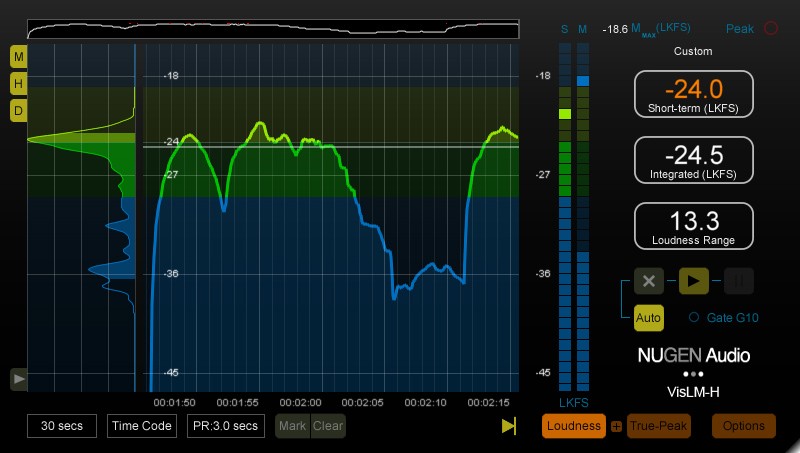 Using an industry standard gives you confidence and peace of mind. VisLM delivers everything you need – intuitively, accurately and immediately. With a unique design focused on primary loudness parameters, VisLM combines an instant overview with detailed historical information, enabling you to hit your target first time, every time. Additional loudness logging and time-code functions allow for proof of compliance reporting and postmortem analysis with frame accurate referencing.
With a full set of international and regional presets, VisLM is ready to go immediately. For legacy, station specific and internal specifications, VisLM can be fully configured to handle any situation from detailed expert reporting to simple safety zones and alerts for less experienced operators.
Reliable quality
Loudness compliance perfectly integrated into your workflow, using a clear resizable interface and groundbreaking ReMEM automated loudness memory technology.
True Peak level meters

Timecode locked ReMEM

Automated loudness overdub

Leq(m) (TASA) measurement

Momentary, Short-term & Integrated loudness

ITU-R BS. 1770 | EBU R128 | CALM compliant

Suitable for Netflix best practice

Highly configurable
​Loudness memory
VisLM remembers loudness data; up to 12 hours, locked to a timecode received directly from your NLE/DAW. Any minor edit or overdub immediately triggers overall loudness updates, eliminating the need for end to end re-measurement. Loudness data is saved with the session allowing full recall.
Offline AudioSuite scans can be loaded into the real-time meter for immediate pre-loading of loudness history. ReMEM brings unparalleled workflow acceleration, delivering best-in-class performance to your editing environment.
Comprehensive True Peak metering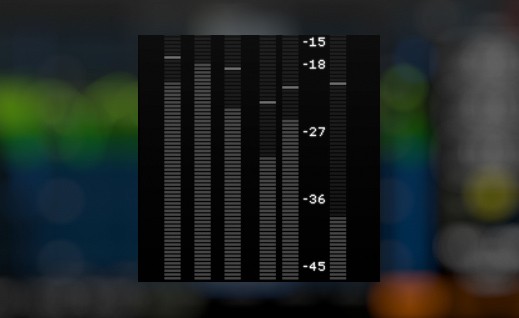 VisLM's True Peak meter displays True Peak values as defined in ITU-R BS.1770. This accurately measures inter-sample peaks, facilitating the avoidance of potential distortion further downstream.
VisLM logs True Peak violations against time code in the scrolling history view and in optional data logs enabling rapid identification of problem areas and full diagnostic analysis.
Typical applications
Loudness normalisation introduces a common reference point for all stages of audio production, allowing audio professionals to remain in control of audio quality and meet the requirements of current and proposed legislation.
Post production
Hit specification easily and intuitively
Achieve average loudness harmonisation from differing sources
Balance music/dialog/special effects
Acquisition
Take control of audio quality at source
Avoid 'level shifting' further down the broadcast stream
Produce consistent masters
Broadcast
Meet legislation and internal standards
Manage live broadcast levels rapidly and objectively
Consistently balance music/dialog/special effects
Game Audio
7.1.2 surround support
PlayStation, PSP & Xbox One compatible
Balance dialog/SFX/beds
VisLM is also available as a standalone application for Windows and OSX.
Mac:
macOS 10.7 or higher
RAM: 512 MB
Windows:
Windows 7 or higher
RAM: 512 MB
Product activation:
An internet connection is required to authorize / activate the product.