HOLLYWOOD ORCHESTRAL WOODWINDS (Diamond Edition)
From ACADEMY AWARD, C.A.S. (Cinema Audio Society), BAFTA, and EMMY award-winning sound engineer SHAWN MURPHY, who has recorded and mixed the scores for more than 300 feature films including Indiana Jones and the Kingdom of the Crystal Skull, Star Wars: Episode II - Attack of the Clones, Star Wars: Episode III - Revenge of the Sith, Star Wars: A Musical Journey, Jurassic Park, Jurassic Park The Lost World, Harry Potter and the Prisoner of Azkaban, Titanic, Minority Report, The Bourne Ultimatum, Saving Private Ryan, Munich, The Passion Of The Christ, X-Men: The Last Stand, and Ice Age, etc., Hollywood Orchestral Woodwinds is the third installment in the Hollywood series, and was designed to be the most detailed collection of orchestral woodwind instruments ever assembled.
Hollywood Orchestral Woodwinds gives you complete control over the players and includes:
Alto Flute, Bass Clarinet, Bass Flute, Bassoon, Clarinet, Contra Bass Clarinet, Contra Bassoon, Eb Clarinet, English Horn, Flute, Flute 2, Oboe, Piccolo Flute.
But most importantly check out our articulations chart at "more infos" which really shows how far we went to create the ultimate orchestral woodwinds library. No Shortcuts here!!
Majority of the Hollywood Orchestral Woodwinds instruments include the following:
True legato intervals at 2-3 dynamics that are smooth and realistic in all situations
True connected legato repetitions at 3 dynamics
True double tonguing for all instruments and sections
Expressive sustains
9 way staccato round robin at 3 dynamics
9 way staccatissimo round robin at 3 dynamics
4 way round robin marcato short at 3 dynamics
Multi dynamic playable runs patches that will inject real life into your woodwinds compositions
Trills at 3 dynamics
Multi speed and multi dynamic repetition performances
Flutter tongue
FEATURES
5 user-mixable mic positions (one of these is a vintage alternative), extensive articulations
Includes PLAY 64-bit/32-bit software on both MAC and PC, powerful scripting for ease of use, more user control and detail than any other collection, all recorded in the world famous EASTWEST Studio 1, the home of major Hollywood soundtracks and television themes.
HOLLYWOOD ORCHESTRAL WOODWINDS (Gold Edition)
Hollywood Orchestral Woodwinds Gold Edition is 16-bit, with one mic position (Mid) and all articulations.
Releasetime.de 11/2012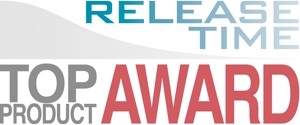 Excerpt:
Hollywood Orchestral Woodwinds stands positively out from the competition, HOW is a very solid product that does not suffer from any of the "teething troubles" (such as background noises) that other products still have to overcome. In addition, HOW offers a wide assortment of instruments. The HOW Gold Edition provides all of the instruments to those with a smaller budget (without the alternate microphone positions) – and the competition doesn't offer this possibility at all. TOP PRODUCT AWARD for a complete, well thought out, through, and professional library.
SoundOnSound 07/2013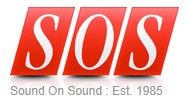 Excerpt:
Hollywood Orchestral Woodwinds covers all the orchestral bases by providing 13 solo woodwinds, including two flutes and specialist instruments not found in other libraries. A large articulation menu covers all stylistic needs, from subtle, sumptuous sustains and legato melodies to driving, dynamic short notes and fast scale runs. Beautifully recorded from five microphone positions by the award-winning Shawn Murphy, the timbre of some instruments takes the breath away, and collectively they will add sheen, depth and orchestral authenticity to your arrangements.
Amazona.de Testbericht

Fazit:
" ... die Tatsache, dass man sich hinsetzt, etwas in Play reinlädt, einspielt und es klingt einfach nur gut. Geeignet ist die Library für alle, die schon die Strings und Brass der Serie haben und natürlich alle, die professionelle Holzbläser suchen für ihre Orchesterarrangements. Mit dieser sehr zu empfehlenden Library gelingt das sicher."
Releasetime.de, Top Product Award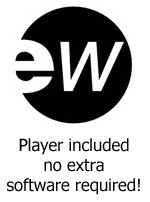 This library includes the latest "PLAY" Sample Player!
Minimum requirements Mac
* Intel Core 2 Duo Processor 2.1GHz or higher
* 4GB RAM
* Mac OS X 10.7
* 7200 RPM or faster (non energy saving) hard drive for sample streaming
Recommended system Mac
* Mac Pro Quad-Core Intel Xeon 2.66GHz or higher
* 8GB RAM or more
* SSD (Solid State Drive) for sample streaming

Minimum requirements PC
* Intel Core 2 Duo or AMD Dual Core 2.1GHz or higher
* 4GB RAM
* mindestens Windows 7
* Sound card with ASIO drivers
* 7200 RPM or faster (non energy saving) hard drive for sample streaming
Recommended system PC
* Intel Core 2 Quad or AMD Quad-Core 2.66GHz or higher
* 8GB RAM or more
* 64-bit Windows/Host Sequencer
* Sound card with ASIO drivers
* SSD (Solid State Drive) for sample streaming
All systems
* iLok required (not included), internet connection required for one-time product activation (a free soundsonline.com account is required for retrieving and managing iLok licenses)
* Hard disk space for libray content
* DVD Drive
IMPORTANT: Some of the largest patches (in the "Powerful System" folders) can take up to 1GB of RAM to load per mic position, and are intended for systems that meet the recommended specs. "Light" versions of these patches are included for slower systems.



This product requires an activation!
You can either "soft" activate on your computer without addditional hardware or transfer the license to an iLok USB dongle which has to be purchased separately. The iLok dongle can be used to run the protected software on different computers. Your licenses can be easily manged using the iLok Licence Manager. To protect your investment against theft or loss we recommend the iLok Zero Downtime protection with TLC.
An internet connection on any computer and a free user-accout at www.ilok.com is required to authorize the product.
Please check with the software manufacturer which iLok version is required at least if you want to use a hardware iLok!