Microshift - Make It Wide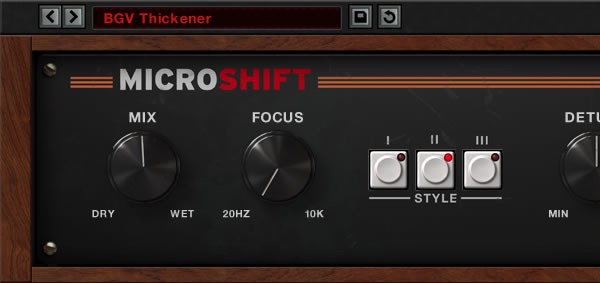 Need some width for your background vocals? Want to make a lead guitar or synth sound larger than life? MicroShift gives you three different flavors of a classic stereo widening trick at the push of a button.
It uses a special recipe of pitch shifting, and delay that varies over time, to create rich stereo width. It's simple to use and perfect for spicing up your sounds.
Expanded Features
While MicroShift is dead simple to use, Soundtoys also let you precisely adjust the character of the width you're adding to your tracks. Change the amount of time-varying delay with the Delay control. Adjust the amount of micro pitch shifting with the Detune control. And the Focus control lets you sculpt away low and mid frequencies that might make some tracks sound muddy.
Hardware Vibe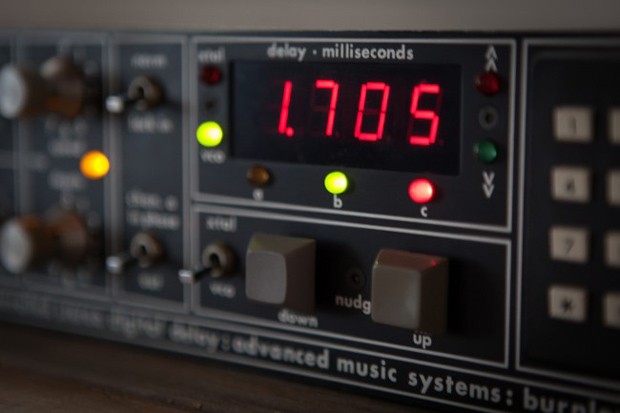 Soundtoys designed MicroShift to nail the vibe of sought-after hardware pitch shifters like the Eventide H3000 (which featured algorithms originally designed by Soundtoys' founders) and the AMS DMX 15-80s.
MicroShift captures the quirks of the originals including saturation and even the different deglitching algorithms of these units. So now you can have the big, wide sound of the original hardware with a simple and refined interface that makes getting those well-tried sounds easier than ever.
Mac:
macOS 10.10 or higher
Intel- or M1-processor (native)
64 bit
The minimum version of Logic Pro for native Apple silicon is 10.7.3. Please make sure to update your version of Logic.
Windows:
Windows 7 or higher
64 bit



This product requires an activation!
You can either "soft" activate on your computer without addditional hardware or transfer the license to an iLok USB dongle which has to be purchased separately. The iLok dongle can be used to run the protected software on different computers. Your licenses can be easily manged using the iLok Licence Manager. To protect your investment against theft or loss we recommend the iLok Zero Downtime protection with TLC.
An internet connection on any computer and a free user-accout at www.ilok.com is required to authorize the product.
Please check with the software manufacturer which iLok version is required at least if you want to use a hardware iLok!