Get better Mixes instantly - the must have tool!
Have you ever wondered why your music, your videos, showreels and movies do not sound well when you move out of your studio? Why do they lose punch and clarity that your awesome studio monitors deliver? That is because you do not use the same equipment the real people use.
The consumers, the people you are mixing your content for, do not use hi-end studio monitors. They watch TV, listen to music in their cars. They even use their desktop speakers, tablets and smartphones or their earphones. You need your mix to sound great despite of what lousy conditions your audience uses.
No more extra Exports
In past, to ensure your mix sounds right on any device, you had to export your sound and listen in different conditions. Import your mix to your smartphone, burn on CD and listen in your car, get back to your studio, do little tweaks and export again.
Now you can use the MixChecker to perform quick round test that will only take a few seconds. And get back to mixing and corrections while you still know what the problem in your mix was.
What it does
MixChecker functions are divided into two sections. The Simulation offers acoustic models of several consumer devices and classic reference monitors. Pressing a single button will turn your monitors into the selected device. Not all studio monitors deliver flat frequency response.
Therefore Audified also added the Compensation section. It will allow you to tell MixChecker, you are using average 5" or 8" speakers or headphones. That will change the resulting sound accordingly. The Bypass button turns all processing off. When illuminated, only clean signal comes through MixChecker.
Beat.de Review 11/2016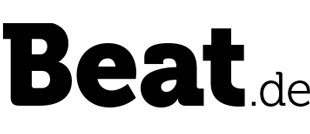 Auszug:
"In unserem Test konnte sich MixChecker als überaus nützlicher Mix-Helfer für schnelle und effektive Vergleiche zwischen klassischen Referenzmonitoren sowie verbreiteten Consumer-Geräten beweisen. Mix-Probleme lassen sich dabei schnell identifizieren. Der große Vorzug des Plug-ins ist die gelungene Kombination aus einfacher Bedienung und einer akkuraten virtuellen Nachbildung." - David Rammers
Ganzer Testbericht für MixChecker bei beat.de
Benztown Branding Review 07/2017
Excerpt:
"When I first heard about this tool I thought that they're just using eqs to offer the playback options. Well, after having several listenings to this I have to say that it sounds pretty realistic and really impressed me. It seems to be a complex mixture between stereo width, reverb and several eqs."
Musikerplus.de Review 9/2016

Auszug:
"Durch das einfache Anklicken der Buttons in dem Plugin kann man hören, wie der Mix tatsächlich am Ende klingt. Es ist hier nochmals zu betonen, dass der Audified MixChecker kein spezielles Smartphone oder ähnliches simuliert, sondern einen statistischen Mittelwert wiedergibt." - C.Anderton
PC
Windows 7 - Windows 10
AAX, VST2, VST3 32 & 64 Bit
MAC
Mac OS X 10.9 - Mac OS X 10.14
AAX, AU, VST2, VST3 32 & 64 Bit



This product requires an activation!
You can either "soft" activate on your computer without addditional hardware or transfer the license to an iLok USB dongle which has to be purchased separately. The iLok dongle can be used to run the protected software on different computers. Your licenses can be easily manged using the iLok Licence Manager. To protect your investment against theft or loss we recommend the iLok Zero Downtime protection with TLC.
An internet connection on any computer and a free user-accout at www.ilok.com is required to authorize the product.
Please check with the software manufacturer which iLok version is required at least if you want to use a hardware iLok!