Scandinavian Keyed Strings
Familiar yet somehow different, the sound of the Nyckelharpa walks a delicate line. Dating from the middle ages, Nyckelharpa translates as 'keyed fiddle' in Swedish. The pitch of the notes is altered by pressing a wooden key, which frets the string. There are also 12 sympathetic strings, added in the mid 1700s, possibly inspired by the viola d'amore. They serve to add resonance, volume and a general zing to the sound.
This product features two different harpas: the standard viola pitch instruments, and an 'octavharpa', a cello tuned model.
Standard pitched nyckelharpa made by Sören Åhker: standard Swedish 3-row tuned (low to high) C G C A.

Cello pitched nyckelharpa, usually called an oktavharpa, made by Olle Plahn with the key box by Annette Osann. Tuned an octave lower than the normal nyckelharpa. This particular instrument has all four melody strings keyed and is tuned exactly like a cello - C G D A.
The Kontakt Instrument
The Instrument Panel - The Nyckelharpas instrument page features comprehensive control over the instrument sound. Mix Close or Room mics, tweak key-off, or key-down/up noises, add sympathetic string resonance, or play pizzicato mode.
Effects Panel - A completely user configurable FX chain: choose from 16 different effects in 6 insert slots - in any order you like. The Space processor offers everything from straight rooms and halls to ambient convolution effects.

The Jammer Panel - The latest evolution of the generative arpeggiator - Hold a chord, and let it evolve - or loop a section and jam between 12 sequences.
Recording the Nyckelharpas
The UKs' 'nyckelmother' - Vicki has done a huge amount to bring Nyckeharpa music to the UK, and was invaluable in helping to create this product.

Presets Library & Sound Design
The detailed, multi-element control available in Nyckelharpas makes it an extremely flexible sound design tool. Completely natural, organic sound all the way through to abstract evolving drone-scapes. With noise control, sympathetic resonance, ensemble mode, filters, modulation and effects to experiment with, new hybrid soundscapes are a few tweaks away.
Library specifications
24 bit 96 kHz sampling.
7.7 GB library (4.5 GB with Kontakt NCW compression)
Bowed, Pizzicato, key-off/up/down, sympathetic resonance samples
Jammer - KSP generative arpeggiator
Ensemble detune module
Custom effects insert chain
Custom IR reverb processor with Soniccouture IR library
Requires KONTAKT 5 or KONTAKT 5 PLAYER version 5.6.8 or later!
The latest NI Kontakt Player is included in this product!
Please check the product description for the required Kontakt version.
You want more?
This library qualifies for the reduced Crossgrade of full KONTAKT at Native Instruments.
The following list shows, whether the respective Kontakt version is compatible with your operating system:
Mac
Kontakt 4:
OS X 10.6 & 10.7 = until 4.2.4
OS X 10.8 and higher = no longer supported
Kontakt 5:
OS X 10.6 = until 5.0.3
OS X 10.7 = until 5.3.1
OS X 10.8 = 5.0.3 - 5.5.1
OS X 10.9 = 5.3.0 - 5.6.6
OS X 10.10 = 5.3.0 - 5.7.3
OS X 10.11 = 5.5.1 - latest
Mac OS 10.12 = 5.6.1 - latest
Mac OS 10.13 = latest
Mac OS 10.14 = latest
Mac OS 10.15 = latest
Kontakt 6:
Mac OS 10.12 -10.15 (latest update)
Windows
Kontakt 4:
XP = until 4.2.4
Vista = until 4.2.4
Windows 7 = until 4.2.4
Windows 8 & 10 = no longer supported
Kontakt 5:
XP = until 5.2.0
Vista = until 5.2.0
Windows 7 = latest
Windows 8 & 10 = latest
Kontakt 6:
Windows 7, Windows 8, or Windows 10 (latest Service Pack)
FOR ALL SYSTEMS:
1GB free disk space

Additional hard drive space according to the library's size
SUPPORTED INTERFACES
Stand-Alone | VST | Audio Units | ASIO | CoreAudio | WASAPI | AAX Native (Pro Tools 10 or higher)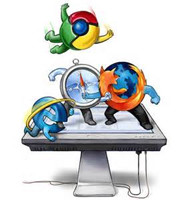 Product Activation:
This product requires Native Access for installation, registration and activation. Start the Native Access-Software and log in using your Native Instruments credetials to start the setup.
To sucesfully activate your product Native Access requires a working internet connection.
An Offline Activation on a different computer is Not Available with this product.