Once again, our reputation precedes us.
Following the award-winning success of the PCM Native Reverb Bundle, Lexicon introduces a complete collection of the finest effects plug-ins available. The PCM Native Effects Bundle is the ultimate studio plug-in package for creating professional, inspirational mixes within popular DAWs such as Pro Tools®, Logic®, Nuendo® or any other RTAS®, AudioUnit™, or VST® compatible host.
With all the flexibility you would expect from native plug-ins, this powerhouse bundle delivers 7 Lexicon effect plug-ins -- and with decades of legacy products to pull from -- the PCM Native Effects Bundle includes the finest collection of Factory Presets available. Designed to bring the highest level of sonic quality and function to all of your audio applications, the PCM Native Effects Bundle will take center stage in your DAW.
iLok2 Authorization Required
Includes 7 Unique Lexicon Plugins
Pitch Shift
MultiVoice Pitch
Chorus
Resonant Chords
Random Delay
Dual Delay
Stringbox
The PCM Native Effects Bundle is also available as part of the PCM Total Bundle and the PCM hardware processors.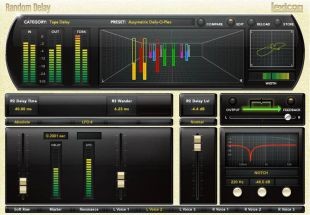 Real Time Display
The realtime display window allows you to visualize the effect in three ways. While your ears will always be the primary tool in choosing and adjusting presets, the displays provide a direct way to see what's going on. Switch views simply by clicking anywhere within the realtime display window.
3-D Voice View Display
This display shows a 3-D view of each individual voice. Each voice (feedback or output) is displayed on screen using a vertical hollow frame. The frame is filled by the measured real-time level in the voice and therefore, acts as a meter (0dB = full scale). The depth represents logarithmic delay time and the x axis represents pan.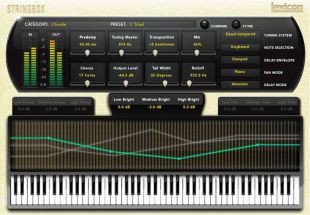 Frequency Display
This display shows the frequency levels of the left and right output signals.
Live Impulse Response Display
This display shows a live impulse response of the left and right output signals.
Features
7 sonically brilliant Lexicon effect algorithms
Hundreds of versatile presets
Formats that work seamlessly in any AAX, VST, Audio Unit, or RTAS compatible DAW
Graphical real-time display for visualizing the effect in different ways
Stereo/Phase meters for ensuring mono compatibility
Presets can be stored in a DAW- independent format which allows custom presets to be transferred between DAWs
Full parameter control and automation
Input, output and feedback meters for quick assessment of audio levels within the algorithm
iLok2 protected software (Requires 2nd Generation iLok USB smart key - not included)

Product activation
This instrument requires an iLok 2 Key for activation - iLok 1 not supported!
This USB protection device is not included in the box of this collection, it is a separate item you have to buy additionally. So you'll have to order at least one iLok Key with your first purchase. If you already own another iLok 2 protection device you can use it for this instrument, too. Each iLok 2 dongle can store up to 500 product licenses. Licenses can be manged easily using the iLok Licence Manager and for protection against theft or loss we recommend you the Zero Downtime Protection with TLC

Additionally an internet connection on any computer and a free user-accout at www.ilok.com is required to authorize the product.