Cinematic and Trailer Sound Effects Library
Sick 6: 666 - The sickening is a horror-themed cinematic and trailer sound effects library for professional composers, sound designers, re-recording mixers, animators, film makers and game developers. It includes over 4GB of sound designed content, with over 1000 stingers, boomers, impacts, stabs, hits, swells, falls, risers, playable pads, drones and ambiences and more.
Soundiron carefully crafted each sound with a variety of tools and techniques, using organic instrument, sound effect and environmental field recordings as our raw source material to create uniquely nuanced, dynamic and vivid scoring elements that are perfect for any horror, sci-fi, drama, suspense or action scene or project.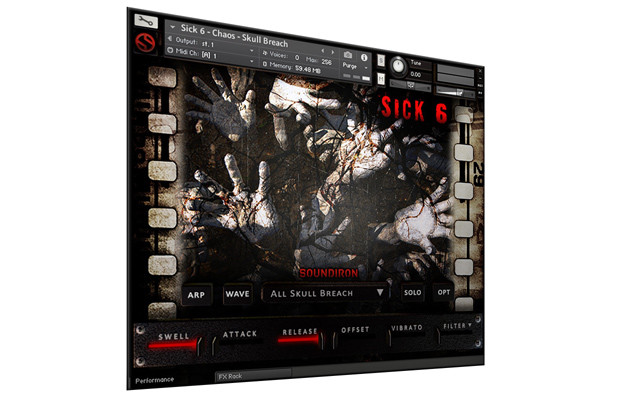 In the stinger collections, you'll find 67 sound banks and a total of 1009 cinematic effects, each with a variety of distinct sonic variations included. The sound banks are divided into 8 main categories: Chaos, Electro, Gore, Impact, Reveal, Rising, Strings and Suspense. There are also 8 sustaining tonal ambience and atmospheric soundscape banks as well, each with a unique range of different complimentary flavors for underscoring, tension-building, environmental sound design and melodic scoring.
Every preset offers total sound-shaping controls, Key-switch and automation support, DSP FX Rack and Convolution reverb with 70 impulses. You can play any of the stingers or ambiences individually as traditional one-shot effects, or instantly map them chromatically over the whole midi key range and play them as a tuned instruments with a push of the "Solo" button. Check out the Contents tab for more feature info.
Contents:
Cinematic Effect Categories (1009 sounds):
Chaos (Disturbing and Disorienting Cacophonies)
Electro (Sci-Fi and Electronic)
Gore (Blood, Guts and Monsters)
Impact (Boomers, Pounders, Crashes, Bangs, Thuds and Blasts)
Reveal (Dramatic Transitions)
Rising (Swells, Crescendos, Hairpins, Risers and Build-Ups)
Strings (Violins and other string-like stingers, trembles and stabs)
Suspense (Tension beds, uneasy miasmas, looming presences and fearful passages)
Ambience and Soundscape Categories (89 sounds):
Abrasions (grainy, shrill, metallic tones and dissonances)
Glatched (glitchy, undulating and heavily modulated electronic pads with organic elements)
Gruwzum (Dark, woody and stringy violin and sinew plucks and deep ominous underworld drones)
Kruxin (raw, grainy, hard, electronic tones with bass-heavy modulation and fat distorted tones)
Trance (low, bassy, warm oscillating textures and droning pads)
Using this library requires a full version of Native Instruments' "Kontakt"!
Please notice: This library can not be played with the free "Kontakt Player"! To use this "Open Kontakt" format, you need a full version of "Kontakt", which is included in products such as Komplete or Komplete Ultimate.
Please check the product description for the required Kontakt version.
The following list shows, whether the respective Kontakt version is compatible with your operating system:
Mac
Kontakt 4:
OS X 10.6 & 10.7 = until 4.2.4
OS X 10.8 and higher = no longer supported
Kontakt 5:
OS X 10.6 = until 5.0.3
OS X 10.7 = until 5.3.1
OS X 10.8 = 5.0.3 - 5.5.1
OS X 10.9 = 5.3.0 - 5.6.6
OS X 10.10 = 5.3.0 - 5.7.3
OS X 10.11 = 5.5.1 - latest
Mac OS 10.12 = 5.6.1 - latest
Mac OS 10.13 = latest
Mac OS 10.14 = latest
Mac OS 10.15 = latest
Kontakt 6:
Mac OS 10.12 - 10.15 (latest update)
Windows
Kontakt 4:
XP = until 4.2.4
Vista = until 4.2.4
Windows 7 = until 4.2.4
Windows 8 & 10 = no longer supported
Kontakt 5:
XP = until 5.2.0
Vista = until 5.2.0
Windows 7 = latest
Windows 8 & 10 = latest
Kontakt 6:
Windows 7, Windows 8, or Windows 10 (latest Service Pack)
FOR ALL SYSTEMS:
1GB free disk space

Additional hard drive space according to the library's size
SUPPORTED INTERFACES
Stand-Alone | VST | Audio Units | ASIO | CoreAudio | WASAPI | AAX Native (Pro Tools 10 or higher)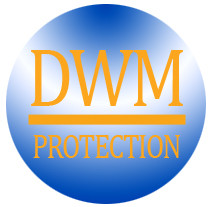 For your own protection this library is provided as individual personalized files including a
Digital Water Mark - DWM!