*VSL Upgrade policy – get your personal upgrade discount in our shop!
Based on available registrations in your VSL User Account VSL Starter/Special Editions and Bundles might qualify for an upgrade/complementary discount. To check for any possible discount simply enter your VSL login email in our basket when requested. Any available discounted price will be calculated immediately. By upgrading from an Edition or Section you can complete any Bundle discounted!
Please allow up to one work day for delivery of personal upgrades or discounted licenses.
Special Edition Vol. 1
Essential Orchestra
The Special Edition Volume 1 (former labeling was "Special Edition Standard Library") features the most common orchestral instruments and articulations in a resource-saving, affordable Collection. It contains 28 instruments and ensembles: Solo strings and orchestral strings, solo instruments and ensembles of the brass section, woodwinds ranging from piccolo flute to contra bassoon, harp, drums and percussion as well as celesta and the Bösendorfer Imperial grand piano.
All string and wind instruments offer Vienna Symphonic Library's famed Legato Performances – real note transitions, smoothly and authentically performed by the algorithms of the Vienna Instruments software player. Single note articulations include staccato, détaché, sustained, sforzato, tremolo, and pizzicato.
You may expand the instruments of the Special Edition Volume 1 with additional articulations, available in the Special Edition Volume 1 PLUS.
Included Instruments
Piccolo
Flute 1
French oboe
English horn (French)
Clarinet
Bass clarinet
Bassoon
Contrabassoon
Triple horn
Trumpet in C
Tenor trombone
Bass trombone
Tuba
Horn ensemble (4 players)
Trumpet ensemble (3 players)
Trombone ensemble (3 players)
Solo violin
Solo viola
Solo cello
Solo double bass
Violin ensemble (14 players)
Viola ensemble (10 players)
Cello ensemble (8 players)
Double bass ensemble (6 players)
Boesendorfer Imperial Grand Piano
Celesta
Glockenspiel
Xylophone
Vibraphone
Marimba
Timpani
Taiko drums
Bass drum
Snare drum
Snare drum ensemble
Tambourine
Concert tom
Gongs
Suspended cymbals
A-due cymbals
Tam-tam
Thundersheet
Rails
Metal chimes
Table castanets
Triangle
Tubular Bells
Plate Bells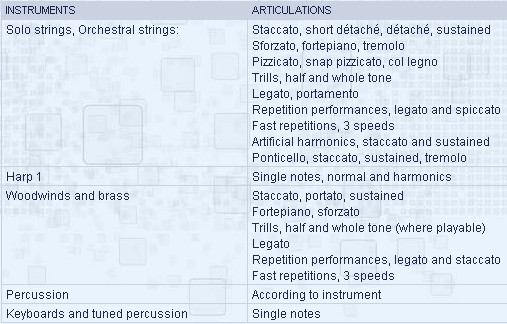 Mac:
macOS 10.10.5 or higher
64 bit
Intel Core i3
RAM: 8GB (16GB recommended)
SSD hard drive
Windows:
Windows 8-10
64 bit
Intel Core i3 or AMD Athlon 64 X2
RAM: 8GB (16GB recommended)
SSD hard drive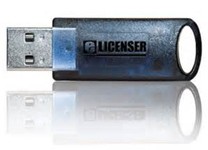 Product activation:
Vienna Instruments require the ViennaKey!
This USB protection device by eLicenser (by Steinberg compatible) is not included in any collection, it is a separate item you have to get additionally. So you'll have to order at least one ViennaKey or Steinberg eLicenser with your first VSL purchase. Each dongle can store up to 100 product licenses.
Additionally an internet connection on any computer is required to authorize a VSL product.