Symphonic Orchestra PLAY Edition
A lot of time and effort went into creating these new 64-bit (with 32-bit compatibility) versions. There is no other orchestral product on the market that offers such upward compatibility for beginners to professional composers, and it is the most awarded orchestral collection.
EW-179 EWQLSO Gold COMPLETE
contains 16-bit samples, with one mic position and full articulations (33GB)
The following versions are available:
EW-177 EWQLSO PLATINUM PLUS COMPLETE
contains 16-bit and 24-bit samples so users can compose 16-bit (for 50% more efficiency) and render 24-bit (for the best quality) with a switch on the interface, each with three mic positions and full articulations. (194GB)

EW-178 EWQLSO PLATINUM COMPLETE
contains 24-bit samples, each with three mic positions and full articulations (117GB)

EW-180 EWQLSO Silver COMPLETE
contains 16-bit samples, with one mic position and basic articulations (11GB)
Some of the new key features include:
• 64-bit* with 32-bit compatibility for PC (*see system specifications).
• Full memory access with MAC (requires 64-bit MAC).
• The software is now Mac Intel compatible.
• An intuitive custom interface.
• Intelligent performance section including portamento, repetition, legato
• Round robin reset.
• Offers improved articulation window and controls.
• On-screen mic position mixing with Platinum and Platinum Plus versions.
• Switchable 24-bit/16-bit depth with Platinum Plus version.
• State-of-the-art convolution reverb with pre-delay.
• Convolution reverb includes the hall the orchestra was recorded in.
• An intelligent release trail engine that follows note-on samples volume at all times.
• Improved sound quality with high-resolution audio engine.
• Hi-fidelity one pole filter for natural cross-fades.
• Stereo image editing is now possible using channel sourcing.
• Original and Pro XP expansions combined into one version.
• The instruments featured in the PLAY Editions are newly-programmed for PLAY from the original recordings.

Also, the compatibility between Silver to Gold to Platinum to Platinum Plus has been streamlined, allowing all versions to be easily utilized on one project.

The Way an Orchestra Should SoundEASTWEST/QUANTUM LEAP Symphonic Orchestra has already come out on top in a recent roundup of orchestral collections for its level of warmth and detail. Now with the incorporation of PLAY, users of the upgraded EASTWEST/QUANTUM LEAP Symphonic Orchestra will experience the benefits of the new sample engine immediately. With the typical orchestral composition encompassing a large amount of instruments, EASTWEST's PLAY software will streamline the process by allowing many more instruments to be loaded at one time than with previous systems.
Beyond the orchestra´s phenomenal recording quality is its ability to breathe life into the virtual world, creating a real space and filling it with sound. In the past, this meant adding reverb and effects, further digitizing and degrading the overall quality of your music.
EASTWEST/QUANTUM LEAP accomplish this through separately recording the natural hall ambience after the instrument has stopped playing until the sound has actually ceased. The software triggers this "release trail" at the end of every note and adjusts the dynamics so that the samples blend seamlessly, truly placing the listener in the hall with the orchestra.
Each instrument and orchestral section is chromatically sampled at three different mic positions (close, stage and hall) allowing you to mix together instantly within the included PLAY sampler (PLATINUM and PLATINUM PLUS versions only) any combination for the ultimate in real-time tone and ambience control.

PlayPLAY is a 64-bit** (with 32-bit compatibility) Advanced Sample Engine with built-in Network Control* (plug-in or standalone). PLAY is Included with all new EASTWEST/QUANTUM LEAP Virtual (software) Instruments.
Multiple Mic Positions
All instruments were sampled with three different mic positions, allowing you to mix together any combination of mics using the interface for the ultimate in real-time tone and ambiance control. This feature enables users to customize the sound of the orchestra to their own requirements. Please note: while most computers suitable for running professional music software will run one of the mic positions (what you typically get with other orchestra libraries), you may need a more advanced system to have all options available.
Mic Mixer
Control all mic positions for the orchestra, choirs, pianos, and other instruments with multiple mic positions with the built-in mic mixer. Now taken a step further, do it right in the patch. Load, unload, adjust, pan, mute mic positions as you wish.
Load MORE thanks to 64-bit support
**64-bit support** allows you to load many more instruments and voices, limited only by your system RAM (32-bit support is included also).

Networking Support*
If you still need more power, our NETWORK CONTROL* allows you to load instruments on other machines controlled from your host computer. No more trips back and forth between computers, no more KVM switching when loading projects. No need to buy additional software.
The PLAY system is a professional fully integrated solution for those with the most demanding production requirements.
As Beautiful As It Sounds
Interface designed to eliminate clutter, including only the controls needed for each individual virtual instrument.
All instruments are listed in one browser
Easy to use browser displays all of your instruments. Favorites section to group the instruments you use most. Preview your instrument of choice in an easy-to-use column viewer. Load instruments into one instance to take advantage of your sequencer´s "instrument tracks", or many if you so desire. Interface automatically changes to display current instrument
Articulations
Forget browsing through complicated patch names: pick the instrument and play. Turn on/off articulations as you wish. Articulations list also serves as reference for all expressions within the instrument (no need to look up key-switches in charts). Save your favorite configuration for quick retrieval.
Legato Detection
PLAY senses legato and repetitive playing and responds accordingly.
Stereo Handling
PLAY allows the user to manipulate stereo samples in very useful ways.
Stereo Swap allows the user to instantly swap the left and right channels
Mono from left , Mono from right, or Mono Sum allow for instant conversion from stereo to mono.
Playback Engine
Highest quality resampling engine
Built from the ground up to create the most intuitive instruments possible
EastWest/Quantum Leap now design instruments every step of the way without compromise
Effects Engine
The best sounding and most powerful effects engine out there, built from the ground up for the highest possible quality.
Reverb section includes multiple impulse responses from halls, and the famous EastWest Studios and live chambers (more RIAA certified Platinum and Gold records awarded than any other studio) The smoothest filters you´ll ever hear
Apfelwahn Musik Februar 2011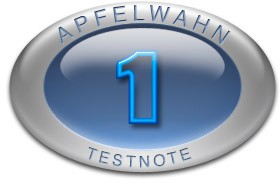 Auszug:
Das gefällt mir
Die Auswahl an Instrumenten und Spielweisen ist gigantisch und die Qualität ist überragend. Man spürt in jedem Ton, dass man sich bei EWQL Mühe gegeben hat. Symphonic Orchestra ist auf Filmmusik ausgelegt. Für realistische klassische Stücke eignet es sich weniger.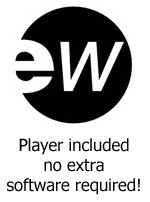 This library includes "PLAY" as a Sample-Player
Mac:
macOS 10.7 or higher
Intel Dual-Core i5
2.7 GHz or higher
RAM: 8GB (16GB recommended)
Harddisk 7200 RPM or faster (SSD recommended)
Windows:
Windows 7-10
Intel Dual-Core i5 (Intel Core 2 Quad or AMD Quad Core recommended)
2.7 GHz or higher
RAM: 8GB (16GB recommended)
Harddisk 7200 RPM or faster (SSD recommended)
All Systems
Free iLok account required at www.ilok.com, internet connection required for product activation (a free soundsonline.com account is required for retrieving and managing iLok licenses)
Hard disk space for libray content
DVD Drive
Please check the latest recommendations on the manufacturer´s site for details

INCLUDED FOR BOTH PC & MAC:

- 32-bit standalone and plug-in versions included (up to PLAY 4 only!).
- 64-bit PC VST (host must support 64-bit VST plugins) and standalone versions included.
- Check the following compatibility chart for availability of other 64-bit versions and updates.






SUPPORTED INTERFACES

- WIN: VST™, ASIO™, DirectSound™,RTAS, AAX
- MAC: VST™, Audio Units™, Core Audio™,RTAS, AAX



All included instruments, information and specifications are subject to change without notice.



This product requires an activation!
You can either "soft" activate on your computer without addditional hardware or transfer the license to an iLok USB dongle which has to be purchased separately. The iLok dongle can be used to run the protected software on different computers. Your licenses can be easily manged using the iLok Licence Manager. To protect your investment against theft or loss we recommend the iLok Zero Downtime protection with TLC.
An internet connection on any computer and a free user-accout at www.ilok.com is required to authorize the product.
Please check with the software manufacturer which iLok version is required at least if you want to use a hardware iLok!