Five String Ensembles, perfectly SYNCHRON-ized
5 String sections
8 First Violins • 8 Second Violins • 6 Violas • 6 Cellos • 4 Double Basses
Authentic ensemble sound with direct access to each voice

Humanize Presets for real-time control of performance accuracy

Re-edited and expanded sample database

Optimized for the free and powerful Vienna Synchron Player

Individual impulse responses from Synchron Stage Vienna for placement and reverberation of each musician of the ensemble

Production-ready sound, out of the box

Perfectly balanced levels, especially in interaction with other Synchron Series libraries, such as Synchron Strings I, SYNCHRON-ized Chamber and Appassionata Strings, etc.
** Crossgrade Standard:
For registered users of a Dimension Strings I Standard Library

*** Crossgrade Full:
For registered users of a Dimension Strings I Full Library
Please allow up to a working day for delivery of personal VSL Up- and Crossgrade licenses/activation codes.

Production-ready Sound
This Collection features the completely re-edited and expanded sample database of the acclaimed Vienna Dimension Strings I Collection (Full Library), combined with the outstanding signature ambience of Synchron Stage Vienna, one of the world's best-sounding scoring stages. By adding the ambience to the relatively dry samples in real-time, SYNCHRON-ized Dimension Strings I perfectly blends with any other product in the Synchron Series, resulting in a beautiful, production-ready sound "out of the box". In tandem with the powerful Synchron Player and its unique Humanize function, SYNCHRON-ized Dimension Strings I delivers stunning results in terms of sound, ease-of-use and realism.
Stunning Realism Through Imperfection
The string players of SYNCHRON-ized Dimension Strings I were recorded in homogeneous groups, capturing all of the human interactions and slight imperfections of a live performance. Individual microphones for each player allow you to access each voice of the ensemble separately. Making use of the new Synchron Player, SYNCHRON-ized Dimension Strings I offers a wide variety of articulations, organized in the player's clearly laid out structure, and is therefore easy to navigate and to play.
You may easily switch between any number of musicians of the ensembles in one instance of the Synchron Player, from the principal to single desks to the full ensemble size. What's more, you can automate the integrated mixer and therefore control the volume of each player separately. Each ensemble instrument has its own Synchron Stage Impulse Response for placement and reverberation, so it's a breeze to use each Dimension Strings ensemble in one instance of the Synchron Player.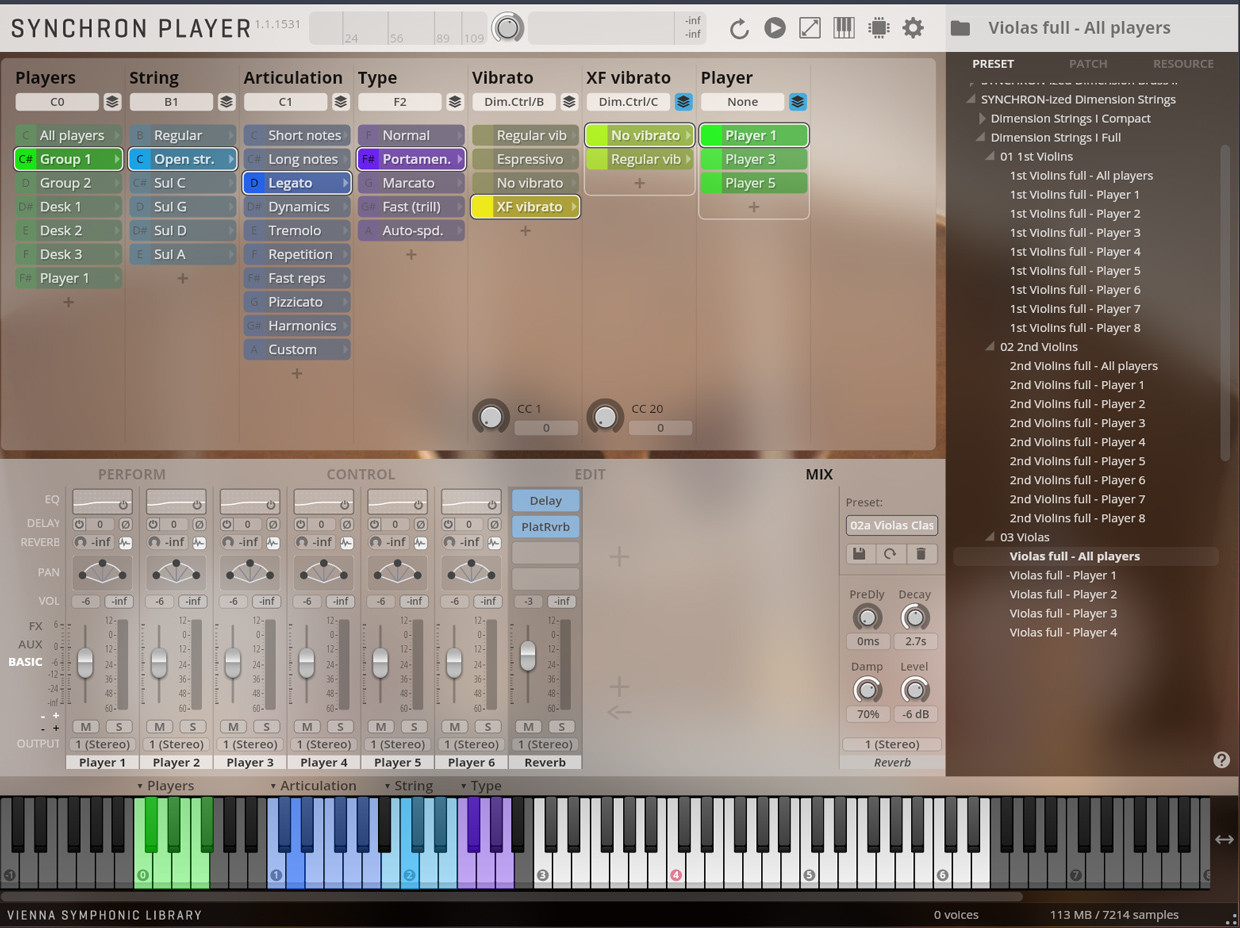 Advanced Release Sample Technology
The complete sample database of the original Vienna Dimension Strings has been meticulously quality controlled, with many minor and major improvements applied along the way, e.g., for legatos and portamentos. The new and advanced release sample technology shows off its sonic benefits particularly in the legato repetitions and the dynamic patches, such as fortepiano, sforzato and sforzatissimo.
World-Class Acoustics
The Vienna Synchron Player comes with a convolution engine derived from Vienna MIR Pro, featuring the outstanding and unique ambience of the 540 m² (5,813 sq.ft.) main hall of Synchron Stage Vienna. The perfectly engineered reverberation and placement presets combine customized impulse responses with expertly crafted reverb settings not only for each group of the ensemble, but also for each individual musician of each ensemble.
Library Content
Standard Library: Samples 832.908 | Download Files Size 64,2 GB | Installed File Size 141,9 GB
System Requirements
PC Windows 7/8/10 (latest update, 64-bit), Intel Core 2 Duo or AMD Athlon 64 X2
macOS 10.10 (latest update) or higher, Intel Core 2 Duo
SSD (M2, Sata 6 or USB3/3.1 UASP Support) for sample content
8 GB RAM (16 GB or more recommended)
AU/VST/AAX Native compatible host (AAX version requires Pro Tools 10.3.5 or higher)
VIENNA KEY (Vienna Symphonic Library USB protection device) or other USB eLicenser (e.g., from Steinberg or Arturia)
Other configurations may work but are not actively supported.
Recommended
Windows 7/8/10 (latest update, 64-bit), Intel i5/i7/Xeon
macOS 10.12 (or higher), Intel i5/i7/Xeon
16 GB RAM or more, depending on your registered products
88 key master keyboard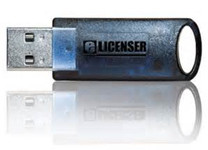 Product activation:
Vienna Instruments require the ViennaKey!
This USB protection device by eLicenser (by Steinberg, formerly Syncrosoft) is not included in any collection, it is a separate item you have to get additionally. So you'll have to order at least one ViennaKey with your first purchase. It will be put inside the shopping basket automatically but can be deleted if not required. Customers who order the complete SYMPHONIC CUBE will get one ViennaKey for free (not shown in the basket). If you already own another eLicenser USB protection device (e.g., from Steinberg or Arturia), you can use it for the VIENNA INSTRUMENTS, too. Each dongle can store up to 100 product licenses.
Additionally an internet connection on any computer is required to authorize a VSL product.