Traveler Organ is a multi-sampled instrument library featuring an early 20th century Clough & Warren flat-top reed organ. A variety of stops and articulations were meticulously recorded dry in studio, with high quality noiseless preamps and a trio of Neumann microphones, capturing all the subtle nuances of this wonderful instrument. We captured a variety of stop configurations and articulations including sustains, marcatos and staccatos, along with bellows creaks, key clicks and plenty of custom sound-designed organs, pads and ambiences.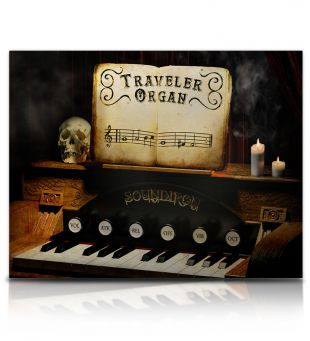 This 61-key, 13-stop organ has a sound that can fit any genre of music ranging from the playful street performances of the streets of France to powerful classical church music. From soft and airy to powerful and deep, Traveler Organ was recorded dry, perfect for the application of reverb to make it fit in anywhere - and we provide dozens of spaces to choose from through the FX rack!
The library is programmed for the full version of Kontakt 5.5 and later (OSX 10.8 or later / Windows 7 or later required). It comes equipped with a stunning 3d rendered user interface with dynamic sound shaping and mixing controls: swell, attack, release, offset, vibrato and octave, bank preset loading, adaptive arpeggiation and built-in convolution reverb with your choice of 30 different rooms, halls, spaces and special FX impulses. All of the samples are also included as categorized and clearly named stereo wave files that can be imported and used in any wav-format compatible audio environment, sampler, editor, sequencer or other audio software.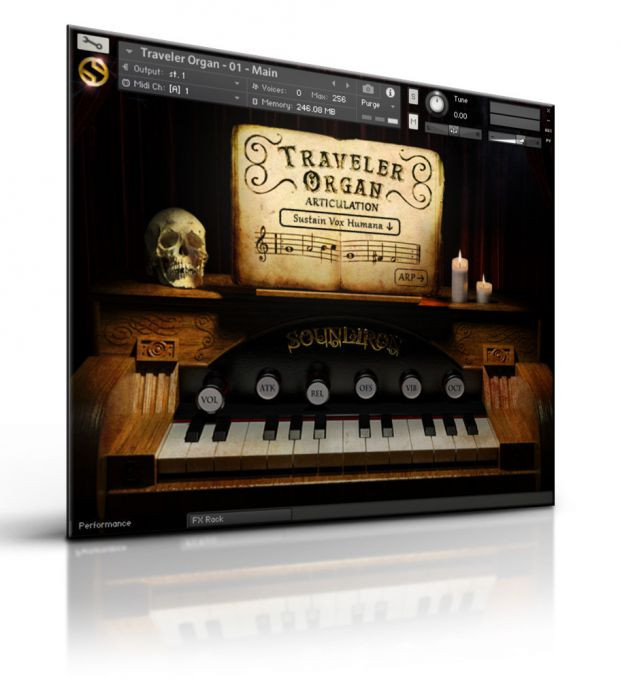 Content:
This standard open-format Kontakt library is perfect for any situation. Traveler Organ provides a wide variety of sound, from a soft, airy pianissimo to a powerful and deep forte. The special "Vox Humana" articulation provides a much breathier organ sound and each articulation includes round robin variation. Also included are a wide variety of sound effects ranging from the sound of the keys being pressed to the pumping of the foot pedals, allowing for true realism.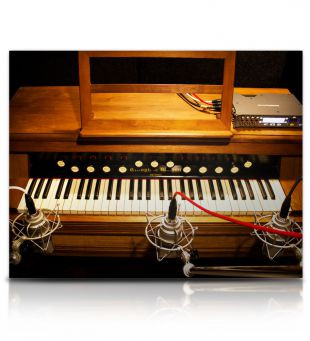 We've also included 59 sound designed ambiences, atmospheres, and sustaining pads to provide tonal leads and background textures. Each one has been hard-crafted by our team, using the raw organ recordings and are an ideal accompaniment to this library.
The library comes equipped with flexible control features, like attack, release, transient offset, dynamic swelling, octave, vibrato and a robust Arpeggiator system that provides a full range of custom dynamic arpeggiation modes and step sequencer pattern creation options. There's also a complete DSP effects rack, including convolution reverb with dozens of unique spaces, such as cathedrals, churches, halls, bunkers, garages, tunnels, chambers, rooms and plenty of special FX impulses to fully explore and endless variety of strange and unexpected sonic manipulations.
Fully multi-sampled 61-key flat-top pump reed organ, with fully extended playable key range for deep lows and soaring highs.
26 Instrument Presets with dozens of selectable articulations and performance controls.
Beautifully rendered 3D user interface
Special Midi-CC and Velocity-crossfaded presets
Antique organ bellows, key clicks and other SFX and sound design content.
Custom sound-designed FX and ambient presets in a variety of categories and styles.
Sustains, staccatos and diminuendos.
Different stop settings and reed voicings
Round robin for every articulation, including releases.
Multi-mode Arpeggiation with step-sequencer.
Convolution Reverb with 70 different cathedrals, churches, chambers, rooms, halls and special effect impulses.
A full multi-effects rack, with EQ, filter, phaser, flanger, delay, distortion, amp & speaker simulation and more.
Product Specs
3.78 GB Installed
1686 Samples
26 Kontakt 5.5 .nki preset banks
24 bit / 48kHz uncompressed stereo PCM wav audio
Unlocked Kontakt presets and wav samples to allow user customization
releasetime.de 10/2015

Auszug
Das Anwendungsspektrum ist denkbar breit aufgestellt und reicht jenseits klassischer Orgel-Kompositionen von Pop, Blues, Rock und Jazz über Ambience, Filmmusik und artverwandten Genres bis zu experimentellen Arbeiten, die auf einen urwüchsigen, eigenständigen Sound setzen.
Soundiron beweist mit Traveler Organ erneut, dass auch die in der unteren Preiskategorie angesetzten Produkte des Hauses liebevoll aufgearbeitet und technisch einwandfrei konfiguriert sind. Auch bei der Audioqualität geht man keine Kompromisse ein – diese spielt sich auf höchstem Niveau ab.
Die Preisgestaltung dieses exzellent und kreativ aufbereiteten, charismatischen Instruments ist ausgesprochen kundenfreundlich.
Plus:
einzigartiges, seltenes Instrument
charaktervoller, ausdrucksstarker Klang
exzellente Audioqualität
trockene Samples
breite Palette an Anwendungsmöglichkeiten
zusätzlich kreative, inspirierende Effektklänge
sehr günstiger Preis
Minus:
Testautor: Holger Obst
ganzer Traveler Organ Test bei releasetime.de
Using this library requires a full version of Native Instruments' "Kontakt"!
Please notice: This library can not be played with the free "Kontakt Player"! To use this "Open Kontakt" format, you need a full version of "Kontakt", which is included in products such as Komplete or Komplete Ultimate.
Please check the product description for the required Kontakt version.
The following list shows, whether the respective Kontakt version is compatible with your operating system:
Mac
Kontakt 4:
OS X 10.6 & 10.7 = until 4.2.4
OS X 10.8 and higher = no longer supported
Kontakt 5:
OS X 10.6 = until 5.0.3
OS X 10.7 = until 5.3.1
OS X 10.8 = 5.0.3 - 5.5.1
OS X 10.9 = 5.3.0 - 5.6.6
OS X 10.10 = 5.3.0 - 5.7.3
OS X 10.11 = 5.5.1 - latest
Mac OS 10.12 = 5.6.1 - latest
Mac OS 10.13 = latest
Mac OS 10.14 = latest
Mac OS 10.15 = latest
Kontakt 6:
Mac OS 10.12 - 10.15 (latest update)
Windows
Kontakt 4:
XP = until 4.2.4
Vista = until 4.2.4
Windows 7 = until 4.2.4
Windows 8 & 10 = no longer supported
Kontakt 5:
XP = until 5.2.0
Vista = until 5.2.0
Windows 7 = latest
Windows 8 & 10 = latest
Kontakt 6:
Windows 7, Windows 8, or Windows 10 (latest Service Pack)
FOR ALL SYSTEMS:
1GB free disk space

Additional hard drive space according to the library's size
SUPPORTED INTERFACES
Stand-Alone | VST | Audio Units | ASIO | CoreAudio | WASAPI | AAX Native (Pro Tools 10 or higher)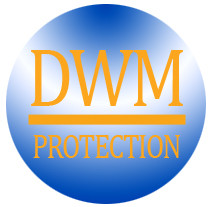 For your own protection this library is provided as individual personalized files including a
Digital Water Mark - DWM!