*VSL Upgrade policy – get your personal upgrade discount in our shop!
Based on available registrations in your VSL User Account VSL Software and Software-Bundles might qualify for an upgrade/complimentary discount. To check for any possible discount simply enter your VSL login email in our basket when requested. Any available discounted price will be calculated immediately. By upgrading from a software pack you can complete the respective Software Bundle discounted!
Please allow up to one work day for delivery of personal upgrades or discounted licenses.

Vienna MIR PRO 24 is a special version of Vienna MIR PRO with a maximum of 24 instruments and ensembles that can be placed on its virtual stages. Apart from this limitation, Vienna MIR PRO 24 includes the full set of features and options of Vienna MIR PRO!
Please note that Vienna MIR PRO requires at least one RoomPack with dedicated impulse responses. You may choose from various Vienna MIR RoomPacks that are available separately.
Future Music & musicradar.com 02/2012

"For those hankering after the sound of the room as an integral part of the final mix result, MIR is as close as you can get right now without leaving the virtual world."
Musictech Magazine 6/2012



VSL's Software has always been top-class, and MIR PRO 24 is no exeption. Being able to arrange VSL's virtual orchestral instruments in a concert hall is a liberating mixing experience to say the least. Adding third-party virtual instruments and even audio signals is truly amazing. You can, or course, use conventional mixing techniques alongside MIR PRO, but once you get the hang of it, using the software as you would a real-world analogue mixing console at a live venue soon becomes addictive. MTM


MusicTech Innovation Award



MusicTech Choice Award


MTM 9 Stars
For smaller projects (e.g., users of the Vienna Special Editions):
Mac:
macOS 10.10 or higher
64 bit
Intel i7 Quad or higher
RAM: 12GB
Windows:
Windows 8-10
64 bit
Intel i7 Quad or higher
RAM: 12GB
For larger projects
Mac:
macOS 10.12 or higher
64 bit
Mac Pro 8-Core Xeon 5520 "Gainstown" or higher
RAM: 24GB
Windows:
Windows 10
64 bit
Intel Quad Xeon 5520 or higher
RAM: 12GB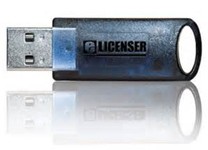 Product activation:
Vienna Instruments require the ViennaKey!
This USB protection device by eLicenser (by Steinberg compatible) is not included in any collection, it is a separate item you have to get additionally. So you'll have to order at least one ViennaKey or Steinberg eLicenser with your first VSL purchase. Each dongle can store up to 100 product licenses.
Additionally an internet connection on any computer is required to authorize a VSL product.