The immersive sound of Europe's rural areas
The team behind Boom Library wandered the European countryside to capture the unique flavors of the different small towns, villages, and suburbs.
Now Europe can be enjoyed from farmstead to cottage with this ambient sound effects collection that encompasses all the rural sound palettes from the North Sea to the Mediterranean. The sounds provide genuine atmospheres for each setting without any distractions in the foreground; perfect, countryside soundscapes for authentic audio layers in your production.
Included sounds - keywords
Alleyway, Backyard, Bark, Barn, Bay, Bicycles, Birds, Boat, Bushes, Camping, Church, City, Cliffs, Construction, Crickets, Farm, Ferry, Fireworks, Footsteps, Gardening, Harbor, Honk, Kids, Market, Mooing, Nature, Neighborhood, Park, Pedestrians, Pier, Rain, Restaurant, Riverside, Rooster, Seaside, Siren, Suburb, Voices, Walla, Waterfront, Watermill, Wind, Woodlands
A Countryside Ambience
European Life offers a large selection of countryside soundscapes, bringing a unique realism to the romantic settings of the rural pastures and villages of the continent. From village squares and the chatting din of small-town cafes to farm life and passing cars, Europe's Rural Areas captures the essence of life outside the city.
Capture The Scene
Use ambiences from Europe's Rural Areas to create accurate sound design, capturing the true emotion and feeling by including the true audio dynamic of the background sounds. Whether your scene is capturing an idyllic moment on a vineyard, or a chase scene along scenic waterfronts to a rural monastery, find the right background sounds on this album.
This Multi Format Library (included formats listed in product description) does not include any playback software. A suitable software is required to load and play the sounds included with this product.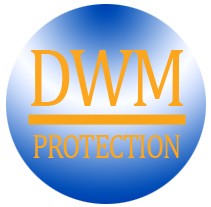 For your own protection this library is provided as individual personalized files including a
Digital Water Mark - DWM!