12.03.2018
Eli Krantzberg about CH Solo Strings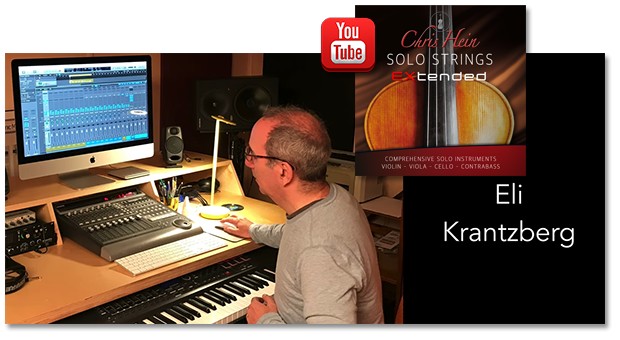 Eli Krantzberg about Chris Hein Solo Strings Complete:
"These solo instruments also sound fantastic when paired with Logic's new Studio Strings ensembles and sections. The extensive articulation switching available in the Chris Hein instruments is perfectly suited to be paired with Logic's new Articulation ID system. In this video, I'll show you how to edit the existing violin articulation ID set to work with the Chris Hein Solo Violin instrument. Setting up your third-party libraries to work with Logic's articulation ID switching functions is a great way to get one consistent workflow under your belt that you can use across all libraries."
Eli Krantzberg is an internationally known author and music software trainer. His instructional videos have helped demystify music software such as Logic, Pro Tools, Sonar, BFD, Melodyne, and Kontakt for thousands of users all over the world.
Eli is a regular contributor to Electronic Musician magazine. His articles focus on a variety of aspects of software based music production.
Browser not supported
Please use a browser which supports .mp3 files.