Modern, intuitive interface sounds in all styles
Get more than 2200 different royalty free and ready-to-use interface sound effects: Buttons, clicks, slides, jingles and much more. Whether it's for games, presentations, applications, tech demos or any media production – THE INTERFACE is your best choice.
Content-rich and musical
This library contains 1,2 GB of data delivered in 550+ files. Great jingles, newly designed from our award-winning sound designers and composers of Dynamedion – the leading European game audio studio.
All shapes, sizes, movements and materials
Tons of clicks, buttons and slides, categorized in different styles (wooden, metallic, glassy, arcade, digital, generic, etc.).
What's so special about this library?
The Interface is your go-to resource for sound design towards interactive elements, whether real, virtual, simulated or just for aesthetic purposes. Generating satisfying and helpful user feedback is essential in all areas of design – and that is where you want to rely on BOOM-grade quality and selection.
Included Sounds - Keywords
interface, arcade, clicks, feedback, jingles, positive, negative, digital, generic, buttons, glassy, metallic, plastic, wood, slides, orchestral, clatter, pops, hits, latches, shakes, finger clicks, paper pages turns, organic, crumble, brushes, pen, marker, mouth, pop, beeps, doorbell, beeby, swipe, horns, buzz, pulse, delay, snaps, press, bounces, rattle, crunches, impatcs, locks, switches, squeaks, rubs, springs, coins, applications
2100+ ROYALTY-FREE SOUND FX • 550+ WAV FILES • 48kHz/24bit • 11.9GB
This Multi Format Library (included formats listed in product description) does not include any playback software. A suitable software is required to load and play the sounds included with this product.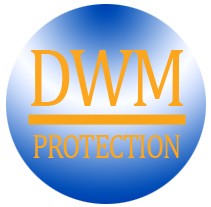 For your own protection this library is provided as individual personalized files including a
Digital Water Mark - DWM!