Since the release of our premier virtual instrument, we have been working extremely hard to bring you our first major update. Five years of rigorous product optimization, testing and research have finally brought us here.
Created for Kontakt 5, and including the free Kontakt player, we have managed to make a simple yet intuitive way to take control of these critically acclaimed sounds through advanced scripting techniques.
In addition to all the original instruments, we went back to the studio and recorded an additional 35 explosive drums expanding the library to 111 instruments! On top of that we even remixed to perfection some of the original drums!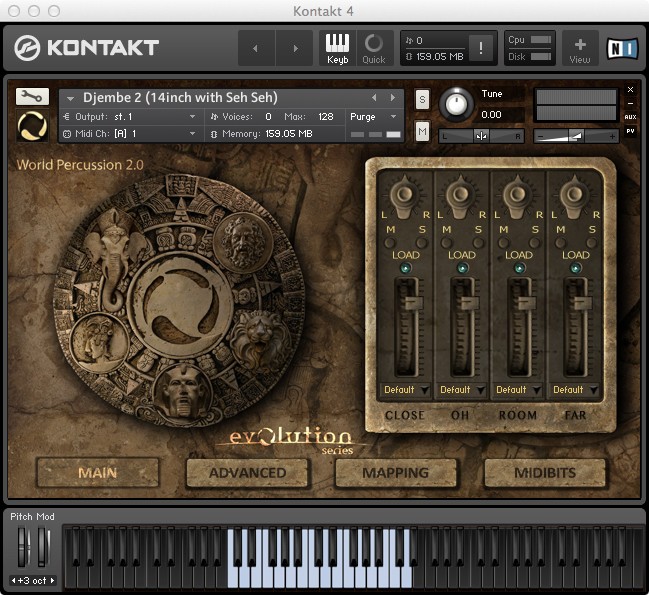 With state-of-the-art equipment, a world-class scoring stage, and a treasure trove of beautiful instruments, this library offers unprecedented quality and endless creativity.
It features amazing sounds from Africa, Asia, Europe, Middle East, and South America. It also offers 4 user controllable microphone positions, an extensive array of velocities and round robin and hundreds of unique midi grooves. Aside from both tuned and un-tuned percussion, the library helps to fuel your creativity through the World Inspire Sets.
We have invested thousands of hours to ensure that this library will add a new dimension of authenticity to your next production.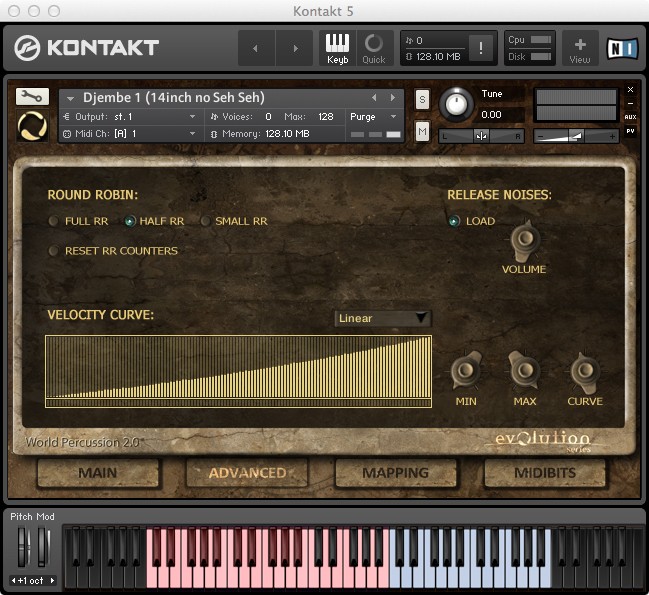 INSTRUMENT LIST
African Percussion: Djembe 1, 2, 3, 4, 5, 6 | Doundoun 1, 2 | Kenkeni 1, 2 | Sangbang 1, 2 | Trash Doundoun | Shakere | Talking Drum | Balafon 1, 2 | Mibra | Banana Bell 1, 2, 3

Asian Percussion: Dhol 1, 2, 3 | Group Stick Hits | Kendang Set | Rebana 1, 2, 3, 4, 5, 6 | Sudanese | Gamelan Set, Saron 1, 2 | Jenglong | Bonang | Gong Kempur | Samul Nori Set, Buk, Janggu | Jing | Kkwaenggwari | Mudang Cymbal | Korean | Woodblock 1, 2, 3 | Tabla - Dayon in E, Bayon | Ghatom

European Percussion: Bodhran | Epic Kick | Epic Snare 1 to 4 | Epic Tom 18" 1 & 2 | Epic Tom 16" 1 & 2 | Epic Tom 12" 1 & 2 | Epic Tom 10" 1 & 2 | Group Hand Claps | Gong 1, 2 | Hand Crash Cymbal 1, 2 | Military Snare 1 to 4 | Octaban 1, 2, 3 | Orchestral | Bass Drum | Roto Tom 1 to 6 | Suspended Cymbal 1 | Suspended Cymbal 2 | Timpani 1, 2, 3, 4

Middle Eastern Percussion: Darabuka 1 and 2 | Bass Darabuka | Duff | Muzhar | Tabal 1 and 2 | Riq | Tupan | Finger Bells

South American Percussion: Cajon | Repenique | Surdo 1 to 3 | Timba | Pandeiro | Tamborim | Triangle 1, 2 | Ago Ago Bells | Brazilian Shaker | Hawaiian Shaker | Clave 1 | Clave 2 | Bongo Set | Conga Extended Set | Re-Quinto | Quinto | Conga | Super Tumba

BEAT 07/2013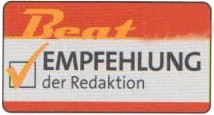 Fazit: Nicht zuletzt dank der neuen innovativen Midi-Funktionen gelingt es Evolution Series erneut, die Messlatte für Percussion Bibliotheken höher zu legen. Zu einem angemessenen Preis erhalten Sie eine riesige Auswahl dynamischer und ausdrucksstarker Instrumente in enormer Deatailtiefe. Neben dem kraftvollen, lebendigen Sound begeistern auch die vielfältigen Ausdrucksmöglichkeiten sowie die inspirierenden Grooves.



MusicTechMag, Choice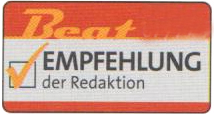 BEAT, Redaktionsempfehlung


Amazona, Sehr Gut


Apfelwahn, Note 1
---


John Debney
Iron Man 2, Predators, Sin City
It's a pleasure to work with. It gives me the freedom and creative control to compose the way I want with these incredibly well recorded instruments. It's not just a matter of "throwing in something ethnic" to satisfy the soup du jour. Rather I can use this library creatively and organically in my compositions and mixes, as I would live players. That's a dream come true.


Lisa Gerrard
Gladiator, Ali, Samsara
Since exploring the wonderful new Evolution Series World Percussion Library, it has added a whole new dimension to my percussion setup. The sound quality is exquisite as are the included MIDI performances. I can see myself using this on many recordings for years to come.


Joel Goldsmith
Stargate Atlantis, Stargate Universe
Wow! What great sounds! Just beautiful and transparent. They are by far the best sounding drums I have in my library, and I have a LOT of drums in my library. There are many truly inspirational presets. Wonderful job and really first-class work; I'm very impressed and excited.


John Powell
Bourne Identity, RIO
World Percussion's sonic flexibility is massive and incredibly playable. With its extensive features and parameters available to balance, it is quick and easy to use. You get a great feel going as you play it. I especially like the Brazilian percussion.

This product works with the free Native Instruments Kontakt Player, the latest version can be downloaded through Native Access, Native Instrument's download manager!
The minimum required Kontakt version for this product is stated in the product description or can be found on the manufacturers wesite.
System Requirements:
Mac:
macOS 10.14 or higher
64 bit
Intel Core i5 or Apple M1 (native)
RAM: 4GB (6GB recommended)
Windows:
Windows 10 or higher
64 bit
Intel Core i5 or similar CPU
RAM: 4GB (6GB recommended)
Supported Interfaces:
Mac (64-bit only): Stand-alone, VST, VST3, AU, AAX
Windows (64-bit): Stand-alone, VST, VST3, AAX
Legacy Versions:
If you require legacy installers of Kontakt Player please refer to this Knowledge Base Article.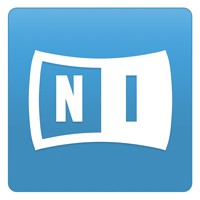 Product Activation:
This product requires Native Access for installation, registration and activation. Start the Native Access-Software and log in using your Native Instruments credetials to start the setup.
To sucesfully activate your product Native Access requires a working internet connection.
An Offline Activation on a different computer is Not Available with this product.