Reference Studio - linear sound on your speakers & headphones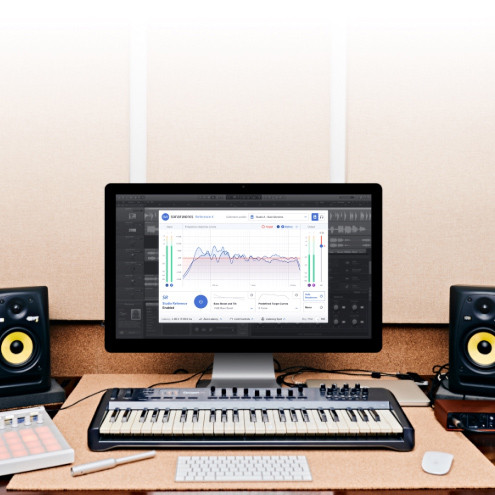 Finally you can mix with confidence on your current setup. Sonarworks Reference 4 removes unwanted coloration from your speakers and headphones. With Sonarworks' Studio Reference, you can focus on music instead of worrying about the sound.
Reference 4 Studio Edition offers the full package of highly powerful software, providing consistent reference sound both in the studio and on the go. Measure your studio with a measurement mic. Reference 4 then creates a calibration profile. For headphones select a pre-made profile, and you're ready to go. Calibration can be run in DAW via a plugin for lowest latency or via Systemwide for maximum versatility.

* Upgrade: For registered owners of a Reference Headphone Edition
Four easy steps
Step 1
Measure your system's dimensions, placement and noise floor.
Step 2
Measuring the frequency response of your room and speakers.
Step 3
Review and save your speaker calibration profile.
Step 4
Set calibration profile in Reference 4 Systemwide app.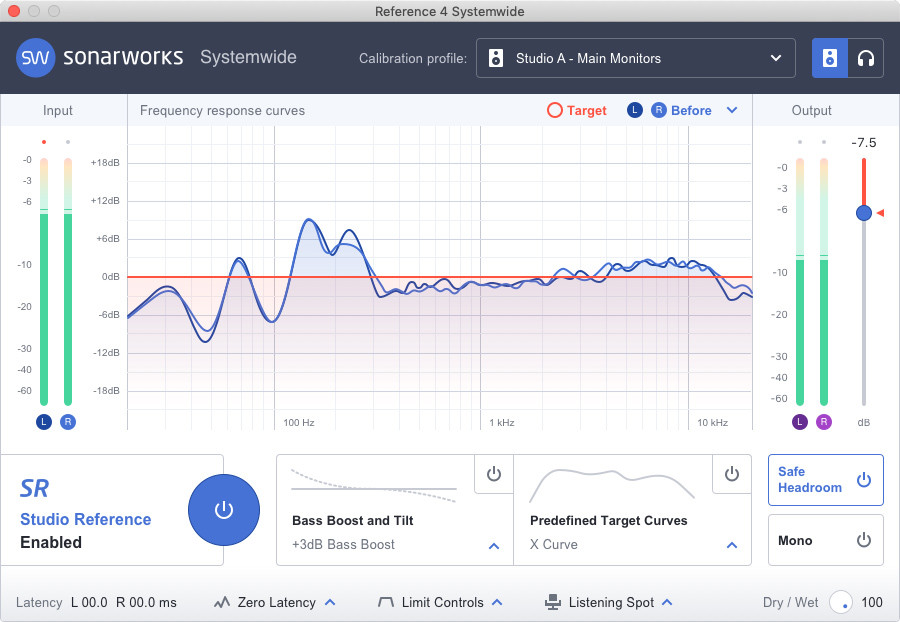 Easy workflow
Apply correction using the plugin in your favorite DAW or use the Systemwide app to correct sound from any audio source on your computer. Enjoy music the way it was ment to be heard.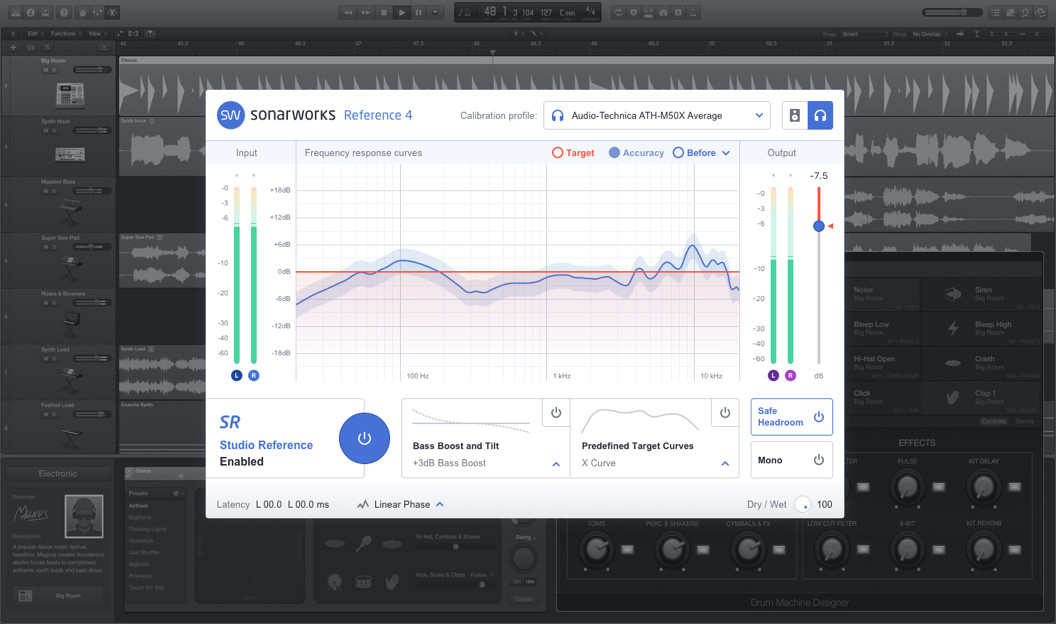 Reference 4 DAW Plugin
Compatible with any host application supporting VST, AU, AAX or RTAS plugins.
DAW Plugin use cases
Live instrument recording
Using MIDI controllers
lowest possible latency
Mixing and mastering

Reference 4 Systemwide
Application for Mac or Windows that calibrates all system's audio sources - virtual audio driver.
Systemwide use cases
Music listening on music and video apps, browsers and every other audio output
Mixing and mastering
Monitoring Playbacks
You will need a measurement mic
Use Sonarworks XREF20 measurement mic or another measurement microphone with an individual calibration profile.
System requirements: Mac: mac OS 10.9 or later, PC: Windows 7 or later
The system requirements can be found in the product description or on the manufacturer's website.
Product activation:
An internet connection is required to authorize / activate the product.