A modern incarnation one of the world's oldest known instruments:
The Whale Drum is a modern example of one of the world's oldest known instrument families: the tongue or slit drum. These progenitors of the "idiophone" family were originally developed in Africa thousands of years ago. They were originally carved from hollow logs or wooden blocks and struck to produce percussive musical tones. It is one of the few instruments considered to possibly predate language itself. Over the ages, slit drums have been substantially refined to allow more accurate intonation and wider key ranges. Soundiron selected the whaledrum for its marimba-like warmth, dreamy tone, gentle softly-rounded attack and subtly undulating decay. The lower notes have an especially deep richness to them.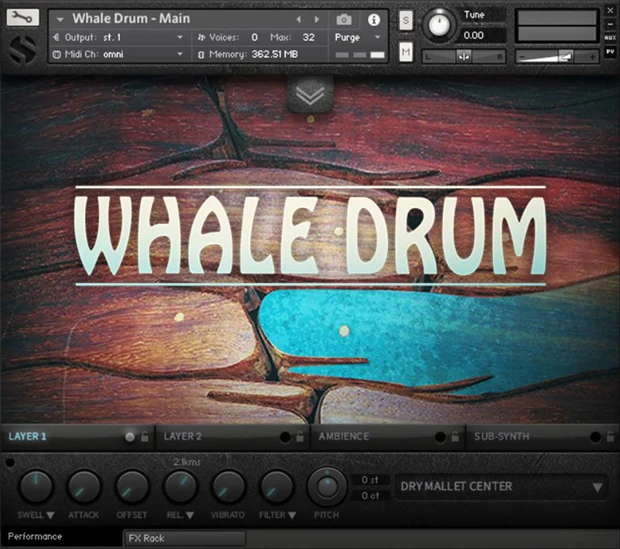 The 14" 8-tongued vermilion tongue drum was recorded in a dry studio environment with mallets, wooden sticks and brushes. Each mallet struck note was recorded at both tongue center and edge positions, with an average of 10 dynamic velocity layers and 10 round-robin variations per note. The stick and brush articulations were played over various edges and surfaces around the drum. In the second session, the instrument was recorded in a large reverberant tile and stone hall from a slight distance with mallets and sticks. This "wet" hall sound is ideal for orchestral arrangements and more atmospheric songwriting.
As a bonus, this library contains a smaller 3-note slit drum and a wooden toy xylophone. There is also a great bonus selection of delicate atmospheric pads and evolving ambiences sculpted from the original acoustic source material. All of these articulations and sound sets offer independent articulation layering, blending and switching right at your fingertips.
Content
Full 10x10 Round Robin
Expressive dynamic layering
Dry Whale Drum Mallets, Sticks, Brushes and Effects
Wet Hall Whale Drum Mallets and Sticks
Baby Whale Drum
Toy Xylophone
Sound-designed ambiences and atmospheric synth pads
Stick and Brush Percussion Effects
This library requires the full version of Native Instruments' Kontakt 5.5 or later.
Using this library requires a full version of Native Instruments' "Kontakt"!
Please notice: This library can not be played with the free "Kontakt Player"! To use this "Open Kontakt" format, you need a full version of "Kontakt", which is included in products such as Komplete or Komplete Ultimate.
Please check the product description for the required Kontakt version.
The following list shows, whether the respective Kontakt version is compatible with your operating system:
Mac
Kontakt 4:
OS X 10.6 & 10.7 = until 4.2.4
OS X 10.8 and higher = no longer supported
Kontakt 5:
OS X 10.6 = until 5.0.3
OS X 10.7 = until 5.3.1
OS X 10.8 = 5.0.3 - 5.5.1
OS X 10.9 = 5.3.0 - 5.6.6
OS X 10.10 = 5.3.0 - 5.7.3
OS X 10.11 = 5.5.1 - latest
Mac OS 10.12 = 5.6.1 - latest
Mac OS 10.13 = latest
Mac OS 10.14 = latest
Mac OS 10.15 = latest
Kontakt 6:
Mac OS 10.12 - 10.15 (latest update)
Windows
Kontakt 4:
XP = until 4.2.4
Vista = until 4.2.4
Windows 7 = until 4.2.4
Windows 8 & 10 = no longer supported
Kontakt 5:
XP = until 5.2.0
Vista = until 5.2.0
Windows 7 = latest
Windows 8 & 10 = latest
Kontakt 6:
Windows 7, Windows 8, or Windows 10 (latest Service Pack)
FOR ALL SYSTEMS:
1GB free disk space

Additional hard drive space according to the library's size
SUPPORTED INTERFACES
Stand-Alone | VST | Audio Units | ASIO | CoreAudio | WASAPI | AAX Native (Pro Tools 10 or higher)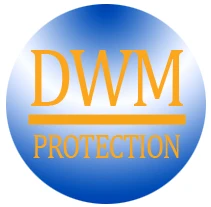 For your own protection this library is provided as individual personalized files including a
Digital Water Mark - DWM!