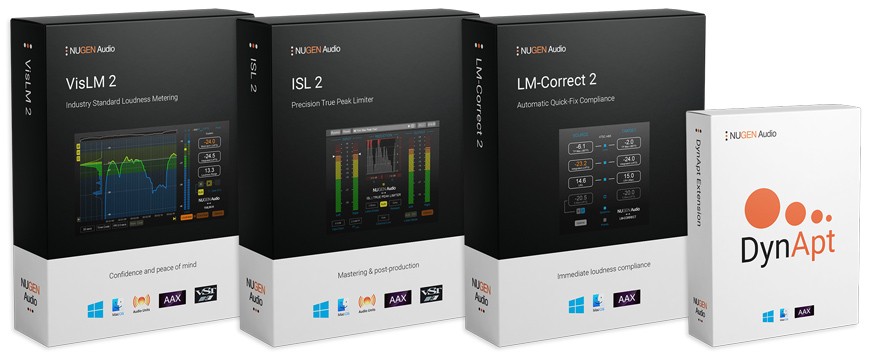 Loudness Toolkit - loudness solution for your DAW
Precise, efficient, trusted
Loudness Toolkit is the leading solution for loudness compliant delivery. Everything you need to produce reliable, loudness-normalised audio, seamlessly integrated into your audio production workflow, from stereo up to 7.1.2-channel surround.
Mix towards compliance without breaking the creative flow, listen to True Peak audio 'in-place', and achieve faster than real-time quick-check-and-fix processing.
What's inside?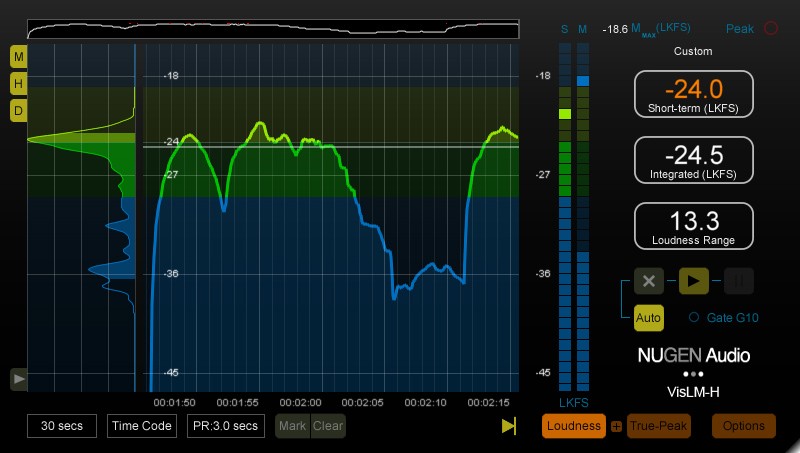 VisLM: Loudness compliance perfectly integrated into your workflow, using a clear resizeable interface and ground breaking ReMEM automated loudness memory technology.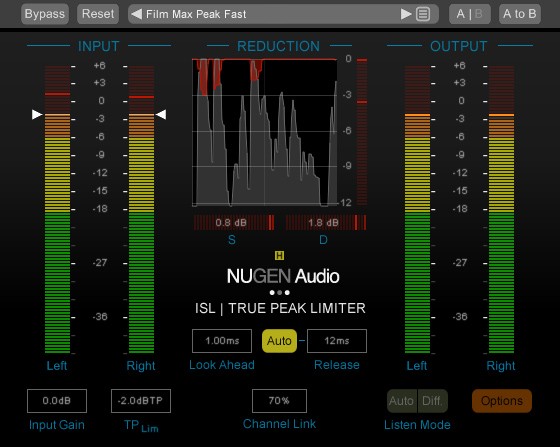 ISL: ISL is a transparent look-ahead limiter designed to allow you to get on with creative audio production while it takes care of True Peak compliance for you.
Not available as standalone.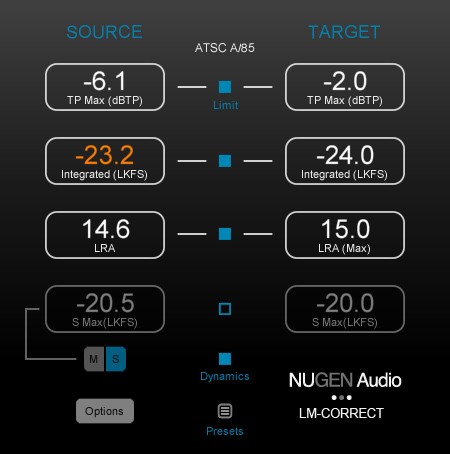 LM-Correct: LM-Correct gives you a unique, immediate and hassle-free route to loudness-compliant audio in your day-to-day loudness workflow, saving you time and preventing costly mistakes.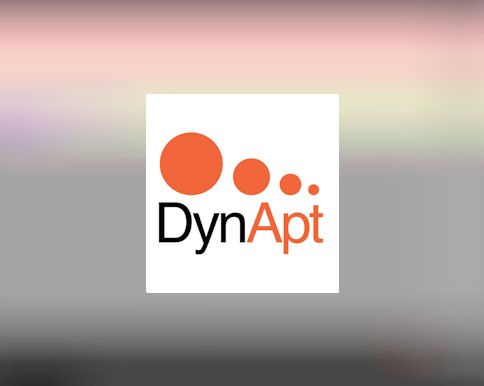 DynApt extension: Included with the Loudness Toolkit bundle is the DynApt Extension for LM-Correct. Powered by technology developed for our server-side solutions, even complex specifications can be met with great sounding algorithms and smooth efficiency.
Mac:
macOS 10.7 or higher
RAM: 512 MB
Windows:
Windows 7 or higher
RAM: 512 MB
Required Registration:
Nugen Audio products require you to register with the manufacturer at www.nugenaudio.com to activate your license.
This product requires an activation!
An internet connection is required to authorize / activate the product.