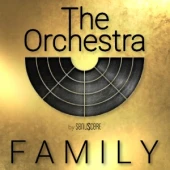 The "The Orchestra" family was developed by Sonuscore for and with Best Service. Together we were searching for ways to create instruments beyond the composers regular tool-set. With Sonuscore's ultimate experience in recording and creating virtual instruments as wel as Best Service's profound knowledge of the virtual instruments market we managed to create inspiring instruments for beginners as well as professionals.
Browser not supported
Please use a browser which supports .mp3 files.